erikgyepes
Thanks: 23
Views: 2677
Zeropark Push Ads Follow-Along: Erik's Journey to Push Profits! 🚀
Z
e
r
o
p
a
r
k
P
u
s
h
A
d
s
F
o
l
l
o
w
–
A
l
o
n
g
:
E
r
i
k
'
s
J
o
u
r
n
e
y
t
o
P
u
s
h
P
r
o
f
i
t
s
!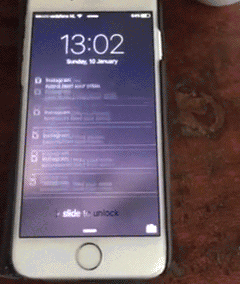 INTRO
Hey guys!
Erik here from my thai 🇹🇭 home office, this time with a new push traffic follow-along!
As you may noticed push traffic has been definitely the hottest thing that appeared this year!
Most of the major (affiliate friendly) traffic sources have added this new format into their inventory.
"Push" was also one of the formats that was mentioned over and over again in the What's working in 2018 guide released by STM earlier this year.
I heard some people saying that Push is the Pop 2.0.
Is that really the case?
Is push traffic really converting that good?
Or it's just another hype?
Well … it's time to find out!
I'm starting this follow-along where you will be able to to follow my steps and maybe even launch your own push campaigns alongside!
(btw that would be really cool!)
But let's talk about push traffic a bit before we start..
WHAT ARE PUSH NOTIFICATIONS & PUSH TRAFFIC?
I though most people understand what push traffic is, but when I met my friend earlier this month at AWA in Bangkok, to my surprise he didn't know what push traffic really is..
..so let's make it clear for now and forever:
Do you own a smartphone?
Good! Did you ever get a notification on your lock screen that you have a missed call?
Or perhaps that your affiliate payout just arrived to your bank account?
Or that your friend just replied to your post on Facebook?
Well, these are all push notifications (on mobile).
Every app is able to send you some kind of notifications including browsers such as Google Chrome.
And with browsers it's getting really interesting!
WHY?
The fact is that EVERY website with a special installed code is ABLE to SEND you a PUSH NOTIFICATION.
I bet you've already seen these small popups in the browser address bar that asked you to allow notifications from this website.
Once you subscribe, website owners are able to send you these push notifications.
It's kinda similar to an email list except there is no email. 😉
These notifications work both on MOBILE and DESKTOP.
There are companies/traffic sources that use this fact and are collecting huge numbers of push subscribers around the world.
BOOM! This is where push traffic is coming from!
TLDR; Push notification traffic is a traffic from push notifications that originates from browsers.
The majority of the traffic is coming from mobile Android phones and tablets (no iOS t ...